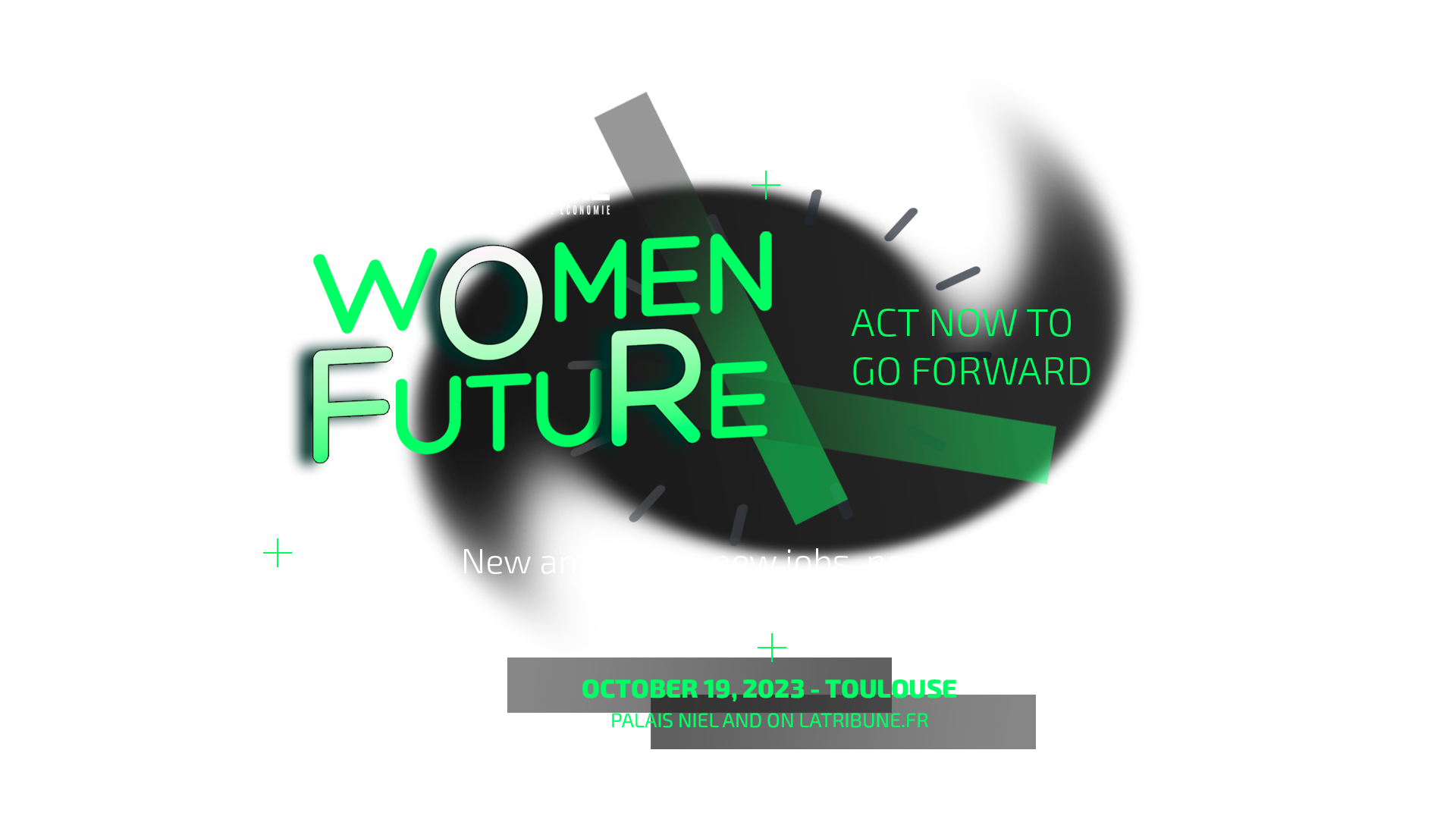 The situation is critical. We are facing a singular 'polycrisis' : climate, food, sanitary, energy, finance, economy, social, digital and technology related. It is time to gather all talents, women and men, every skill, every energy and every goal to face this unprecedented challenge.
We are living in a rapidly changing world : 85% of tomorrow's jobs  are yet to be invented or reinvented. Things are going really fast!
This is now a real challenge. The time has come to face it… Where are women?
How to link them to these fields when they represent only 24% of it? They also represent 11% of cybersecurity, 13% of the construction sector, 22% of algorithm design, 2% of finance management and 6% of CEOs.
It is more than crucial for women, as well as for men, to bring all their contribution to create the future of employment.
Toulouse, in the Occitanie area, seems undeniably like the ideal place for it. Which better place, than one where every day we create and experience tomorrow's jobs? It is where we predict climate, we create, foresee crisis, search for ways to save lives, how to better feed our planet or how to travel around the world…
Occitanie, a place of research and talents, home to some of the world's oldest universities, hasalready successfully brought together women from the Mediterranean region at the Women For Future 2022 summit in Montpellier.
No time is to be wasted. Let's connect women to tomorrow's jobs!
It is time to take action, women and men together, for all of us.
Chiara Corazza, President of CCC
French member of G20 EMPOWER
Member of G7 Gender Equality Advisory Board
Sophie Iborra, Direction board of engagement for La Tribune,
Deputy chairman of CPME in charge of women's place in Economy
Member of the High Council for Gender Equality
Palais Niel, 31000 Toulouse

Access : 
Upcoming
For any additional questions, do not hesitate to contact us at evenements@latribune.fr
Our team will answer your questions as soon as possible.